Below is a summary of some of the emerging trends we have picked up on:
2023 – REAL ESTATE WILL CHALLENGE OTHER ASSET CLASSES FOR INSTITUTIONAL CAPITAL
Pension and mutual funds have a narrow pool of investable assets in Ghana: typically, treasury bills, bonds and the stock market. With inflation hovering around 54% ( Dec 2022) and currency depreciation also around 55%, pension funds have taken a beating from these Cedi denominated investments. The recently proposed Debt Exchange Programme will add to these growing pains with expected losses of around GHS 117 billion (study by Dr Akwasi Atuhene and KB Frimpong ). This leads us to believe that 2023 will see increased demand from investors for alternative investments like Real Estate Investment Trusts (REITs) as vehicles to channel long awaited institutional capital towards property. Prime real estate is sold and rented in USD allowing such funds to hedge and diversify their portfolios.
DEMOCRATISATION IN ACCESS TO REAL ESTATE : FRACTIONAL OWNERSHIP & REIT
A number of Developments (Earlments and The Pelican in Labone) are already experimenting with fractional ownership. This is a welcome development in terms of allowing smaller investors to access prime real estate and enjoy the same dollar yields and currency protection as the typical "big man" investor in Airport or Cantonments. Fractional ownership is not a new concept and has been used in Time Shares and large property deals in US and Europe. Unlike whole ownership, fractional ownership enables you to own a fraction of a property but still get the opportunity to enjoy all the benefits of whole ownership. The main hurdle in the growth of this development is the legal framework for such deals and market education. REITs on the other hand have a written legal framework in place and will be more regulated under the Ghana SEC. Expect to see the formation of two or three REITs by mid year.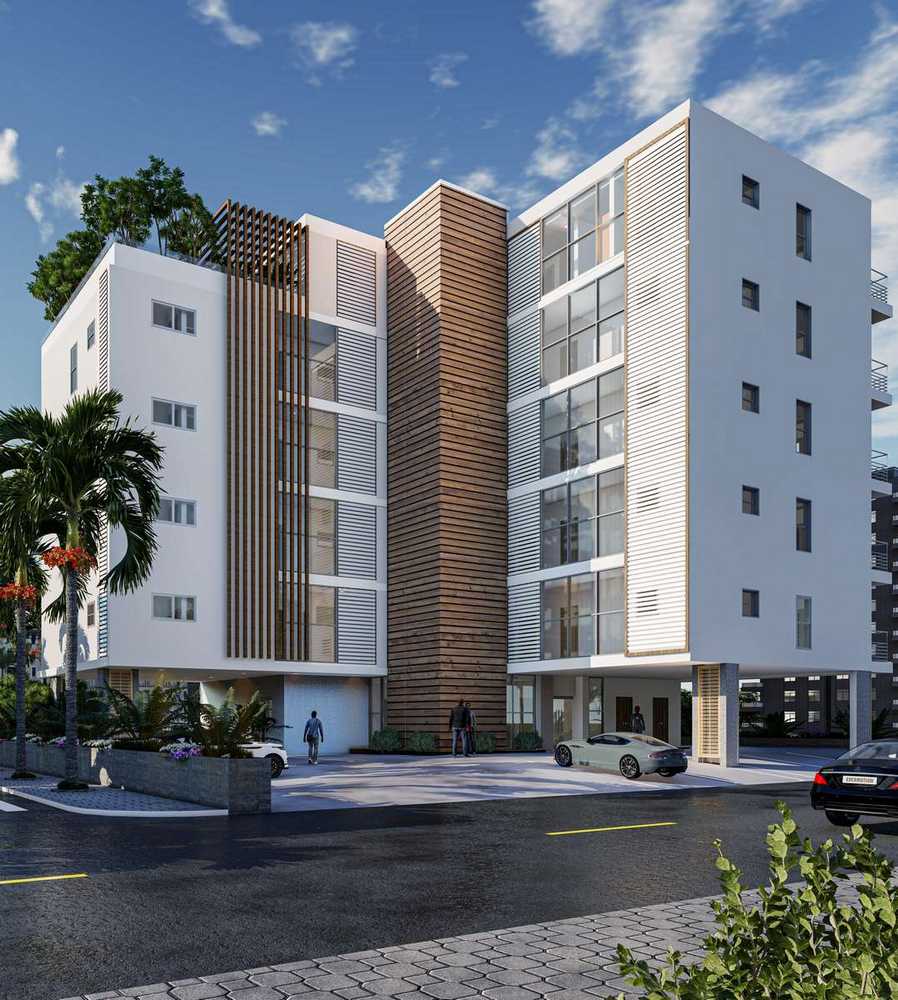 HUGE ANNUAL RENT ADJUSTMENTS
A key feature of real estate is that it acts as a hedge against inflation by allowing landlords to adjust rent annually to match inflationary conditions. Accra exhibits dual submarkets with prime (rents in USD) and low-middle income (rents in GHS). Landlords in the latter segments will be forced to revise rents upwards by more than double digits just to keep at the same purchasing power as in previous years. Increasing construction costs will also force mid-market landlords to demand higher rents in cedi
SUPPRESSED MORTGAGE DEMAND
Ghana's Mortgage to GDP ratio is already less than 1% of GDP. The instability in the cedi versus USD does not create conducive conditions for would-be-home buyers to seek USD mortgages (which is the norm in Ghana).  We believe mortgage buyers constitute less than 10% of home buyers and  are likely to represent a smaller share of buyers in 2023. Lower mortgage demand will be countered by a more resilient off-plan cash market driven by the flight away from Bonds, Treasury Bills and the Stock Exchange.
Quick Takeaways:
Increase in capital towards Real Estate
New innovations in the sector like Fractional Ownership and REITs
Lower mortgage demand matched by increase in capital allocation to real estate
Invest with Beaufort Properties
TRINITY @ RIVIERA, our ongoing waterfront development comprising Studios and 1-bedroom units is perfect for investment buyers. With a proven track record, guaranteed returns and flexibile payment terms, you cannot go wrong investing in a Beaufort Property.